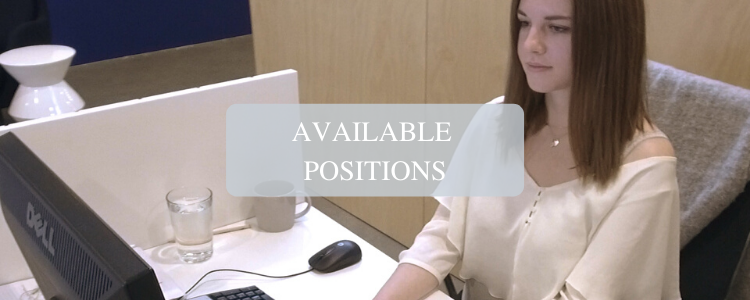 Company Code
107c
Company Suburb
Banyo
Company City
Brisbane
Stipend Offered
None
Requested Duration
12 Weeks (240 hours)
Company Profile
A small business, operating unique experiences Australia wide. It is a highly innovative business and has been operating since 2007, its dynamic nature means there are lots of great developments that you could be involved in. You will be able to get a really hands on experience, interacting with all fields of the business's management. This is a great opportunity to complete part of your work experience from your own 'office' with flexible hours, as part of a small/efficient business. You'll be required to complete a wide range of tasks, ideal if you take pride in maintaining high standards.
Field of Internship
HR Administration
Project Description & Training Provided
– Staff meetings
– Management/Supervision of tasks and UTB staff
– Time Sheets via Time Camp
– Training of other staff/contractors
– Intern Supervision (Aus based)- Working with, training, allocating tasks and supervising an intern
– Operations/Administration
– Calendar availability/planning
– Operations/Office systems
– Ops Doc creation/maintenance (in conjunction with AR)

Supplier/resource correspondence and organisation for UTB programs:
– Staff
– Catering
– Venue/ location
– Transport for staff- flights etc
– Transport for group- buses etc
– Accommodation
– Optional Activities
– Data entry and database creation
– Team Building Activity- research
Skills or Experience Required
Personality- Key Talents and Driving Motivations 
Like making plans to ensure everything runs smoothly, stays organised and on-track. At your best when you can think things through and assess any risks with a calm, logical, even-keeled approach. Enjoy systems, routine and order. Ability to see connections, can see cause and effect of various actions. 
At your best when you have a purpose and understand the why behind what you are doing, always seeking the best way to do things. Thrive on any complex problem solving required to achieve tangible, practical and actionable results. 
Work Experience and Education 
Education in Business/Events industry ideal, but not necessary. 

Excellent Administration skills- quick/efficient at typing and other computer/mobile based activities. 

Great communication skills- written and oral. 

Naturally self-disciplined and organised to ensure work is being completed according to its priority. 

Have experience in a diverse range of tasks (as above). , in particular office work/administration. 
Skills and Applications 
The business is all cloud based, and has systems and processes that require proficiency/training with the following apps: 
Google Suite- Google Chrome, Google Drive, Gmail, Google Calendar, Google Contacts, GQueues etc 

Google Docs, Google Sheets, Google Forms, Google Slides, Google Drawings, Google MyMaps, Form Publisher Plugin etc 

WordPress 

Xero 

Zapier 

PipeDrive 

Time Camp 

SMS, VOIP  
Learning Outcomes
Online Communication
Register Your Interest