About Us
Internships Down Under (ABN 60144896971) became the new operating name of Sydney Internships in 2013. First established in 2004 to provide a comprehensive service to international students wanting to complete an internship in Sydney, our service has expanded over the years to include all major cities throughout Australia.
Internships Down Under is contracted by many of the most respected student service providers, Universities & Colleges globally to deliver internship positions and associated services for their clients.
From our centrally located office in Sydney's Bondi Junction, we deliver a professional and efficient service to agents, interns & host companies.
Internships Down Under is an active member of the Australian Internship Industry Association (AIIA).
---
Mission
Intern
To arrange beneficial internship positions which meet the learning objectives of the intern and provide a practical insight into their industry.
To provide support, assistance and services to the intern to ensure they have an enjoyable intercultural educational experience.
Host Company
To consistently offer educated and motivated interns to enrich a company's office environment through an exchange of cultures.
Agent/Universities
To deliver a reliable, efficient and affordable service to overseas partners, Universities & Colleges in order for them to effectively market the internship program.
---
History
2004 – Sydney Internships is born. Focusing on placing International Students from only one Sydney based business school into internship positions, all operations are carried out from a home office.
2005 – A second Sydney based business school contracts Sydney Internships services as well as a growing international agency based in Europe.
2006 – Sydney Internships outgrows their home office and moves into a new dedicated office space in Bondi Junction.
2007 – Word spreads, and Sydney Internships strong reputation for service sees it contacted by many new agencies from all corners of the globe to arrange internship positions for their students.
2008 – Time for a logo change. Out with the old and in with the new.
2009 – Continuing to develop partnerships with overseas agencies, Sydney Internships also begins to place direct individual applicants into placements.
2010 – Sydney Internships joins the Australian Internship Industry Association
2011 – Responding to growing demand, Sydney Internships begins successfully placing students into internships in all cities throughout Australia.
2012 – Celebrating placing 3000 students into beneficial internships throughout Australia.
2013 – Sydney Internships attends the Global Internship Conference in Singapore.
Sydney Internships becomes Internships Down Under to clearly convey that placements are available in all cities throughout Australia.
---
Directors
Linda Sekel
Linda has been involved in the education industry for over 30 years. She taught in Australian High Schools and then moved into Adult Colleges specialising in English for International students. Linda has taught all level of English classes from Elementary to Advanced including exam classes for IELTS and Cambridge First Certificate, Advanced and Proficiency.
In 2004, Linda realised there was an opportunity in the internship placement sector and established Sydney Internships (Internships Down Under) whilst still involved in International Colleges and education. Linda now specialises in internship placements and student welfare. She has built up an impressive portfolio of successful internship placements and maintains a relationship with numerous satisfied host organisations.
In her spare time, Linda frequents the many cafes throughout Sydney to catch up with friends.
Robbie Sekel
Robbie moved into the internship industry after spending a number of years in the Fitness Sector. He spent two years living in the UK and returned to his hometown of Sydney to join Sydney Internships (Internships Down Under). Robbie's ongoing role is to liaise with host companies, arrange beneficial internship positions and continually seek opportunities to increase the range of services Sydney Internships (Internships Down Under) offers to their clients. He is always open to new ideas which could grow and develop Sydney Internships (Internships Down Under).
Away from work, Robbie can be found soaking up the sun on Bondi or Coogee Beach.
---
Memberships, Conferences & Associates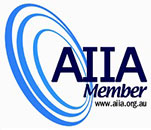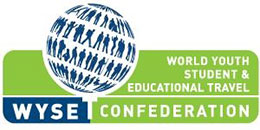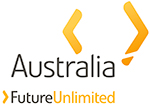 ---