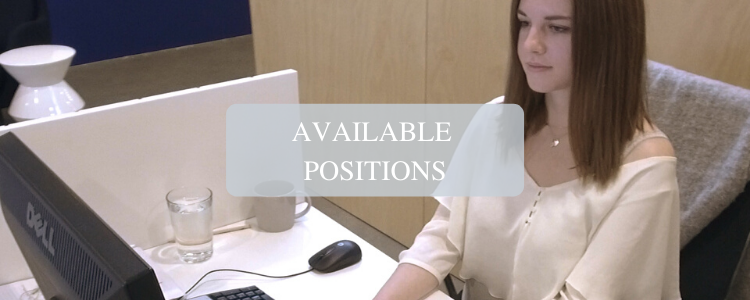 Company Code
108a
Company Suburb
Sydney CBD
Company City
Sydney
Stipend Offered
None
Requested Duration
Either (8 or 12 weeks)
Company Profile
We are an information technology consultancy firm specialising in digital marketing, business technology solutions, web development, internet and business strategies.
We are based in the Sydney CBD which gives us fantastic access to all local businesses in the area.
Our mission is to guide our clients through the opportunities and capabilities of new and emerging Communication, Information Technology & Internet technologies as they become available and to incorporate them as an integral part of our customers' business success.
We seek to deliver superior solutions for our customers by combining leading edge technology expertise with in-depth business knowledge. Our team of IT business professionals provide solutions incorporating digital marketing, Internet strategies, with software and training to deliver total solutions that create immediate benefits for our clients.
Field of Internship
Online Marketing
Project Description & Training Provided
Assisting the e-commerce manager and developing
SEO optimization skills
Social media strategies,
Client content, development and planning.
Implementation of Social media strategies (including giveaways, promotions, and brand awareness)
Research on brand partnership opportunities
Research and creating blog content for both e-commerce and facebook
Weekly competitor analysis
Research on market trends and opportunities
Skills or Experience Required
Must have completed a tertiary education in digital marketing or closely related
Learning Outcomes
Online Communication

Remote Team Work

Problem Solving

Creative Thinking

Planning & Organisation
Register Your Interest