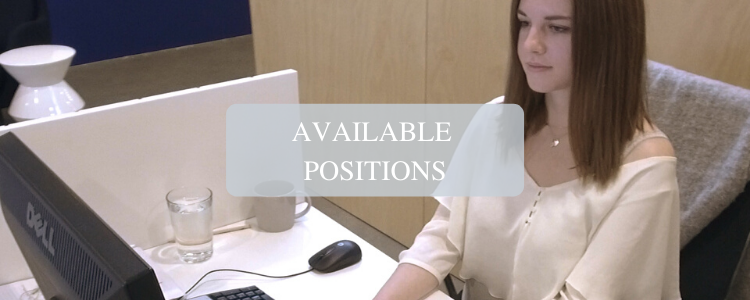 Company Code
106
Company Suburb
Rose Bay
Company City
Sydney
Stipend Offered
None
Requested Duration
12 weeks (240 hours)
Company Profile
A boutique marketing agency serving brands around the globe with the aim to create a lasting impact! We are a family run business and value relationships over profit. If you're looking for a great mentor, here's your chance to find one, and maybe a lifelong friend, too.
Field of Internship
Marketing
Project Description & Training Provided
Here is your chance to gain work experience from the comfort of your own home! Become our Virtual Intern for 3 months! This internship will prepare you to take on the new challenges our economy is facing now and to find a seamless transition to your next placement with a unique and thought-after skillset.
Typical Training:
– The Virtual Intern (VI) works closely with their mentor and will learn how to plan and execute an agile marketing strategy.
– The VI assists with daily operations for their dedicated brand account.
– The VI researches and keeps up to date on the current market to assure their brand's top positioning.
– The VI assists in planning monthly Digital Content Calendars for the brand, according to the provided guidelines.
– The VI observes and optimises the strategic brand development.
– The VI generates daily, weekly, and monthly performance reports to evaluate growth and results.
– The VI works with great dedication to consistently develop their own skill set and understanding of their craft.
Skills or Experience Required
– Bachelor's Degree in Marketing/Communications/Mass Media
– The VI has to show a high level of ownership, responsibility, and accountability to their mentor, projects, and daily tasks.
– Extensive knowledge of all Social Media platforms like IG, TW, FB, YT, SC, TT, etc is required.
– Experience in the use of ZOHO Social (or similar SM Scheduling apps), Word Press (blogging), Gsuite (email, docs, sheets, slides, etc), Trello (or similar Task Planning programs), is preferred.
– Experienced in content writing with a broad vocabulary in English.
– Obsessive manager with a solution-oriented approach and great communication skills
– Top-level understanding of international brand aesthetics
– Skilful in design programs like Adobe Photoshop is a plus.
– Completed a minimum of 1 internship or has equivalent work experience of a minimum of 6 months.
– Extrovert, team player, and welcoming personality.
Learning Outcomes
Register Your Interest