DISCOVER OUR NEW VIRTUAL INTERNSHIPS PROGRAM! LEARN MORE
Graphic/Web Design Internships in Australia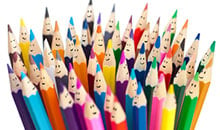 The creation of something visual designed to initiate a specific response or reaction. It may be a label, a logo, a business card, a website, an advertisement, a dress or even the shape of a container. Many things must be taken into consideration in the designing process such as size, materials, colours, textures, durability, competition, target market, transport, ease of use and purpose.
Types of Graphic/Web Design Internships
Apply Now for Graphic/Web Design Internships
We have previously placed Graphic/Web Design candidates in Sydney, Melbourne, Brisbane, Gold Coast, Perth & Adelaide
What else do I need to know?
The Graphic/Web Design internships are voluntary/unpaid as the main benefit is to you through a meaningful learning experience, NOT on photocopying and making coffee. However, many host companies offer a stipend such as weekly transport costs. The internship will assist you in taking a big step towards your future career.
Our Graphic/Web Design internship start dates are flexible. We have students starting internships almost every Monday of the year (except in December and the first week of January).
Yes. We can arrange internships to meet your graduation requirements. These commonly involve an assignment topic or thesis subject.
If you send us your University requirements in order to gain credit for the internship then we will make sure to arrange a placement which meets these requirements.
Yes, there is a fee for the comprehensive service we provide. Our fees will be sent to you once you have completed the enquiry form.