Internships Down Under > Extra Services > Welcome Package & Sim Card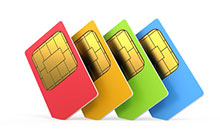 Internships Down Under have collected all the essential information you need to get started in your new city. Once you have arrived and slept off your jetlag we invite all interns to visit our office to collect a complimentary welcome package. The pack contains maps, discounts and useful information.
Internships Down Under also provides Lebara sim cards to fit most mobile phones.